We live in an increasingly bike-friendly world. Every year, communities are adding bike lanes and facilitating cycling laws, making it easier – and safer – for people to choose their bicycles over their cars. But it's often a challenge to quantify how accepting cities are of cyclist, and how they're evolved to make it more accessible to residents. Copenhagenzine recently unveiled a solution: Copenhagenize Index. 
To create the ranking, Copenhagenzine created 13 categories, including advocacy, bicycle culture, cycling facilities, infrastructure, bike share program, gender split, modal share, modal share increase since 2006, perception of safety, politics, social acceptance, urban planning, and traffic calming. Each city was judged in each category and awarded 0-4 points for their efforts.
Here are the Top Five Winners below:
1. Amsterdam, Netherlands
In Amsterdam, cycling is the norm. There is no fear of getting on a bike in urban areas – and it shows. With 30-kilometer speed zones, a strong network of bike lanes, and a strong communal backing, it has never been safer – or more mainstream – to bike than in Amsterdam. It's so popular that biking is beginning to eclipse cars as the favored means of transportation, as you can see from this stunning video.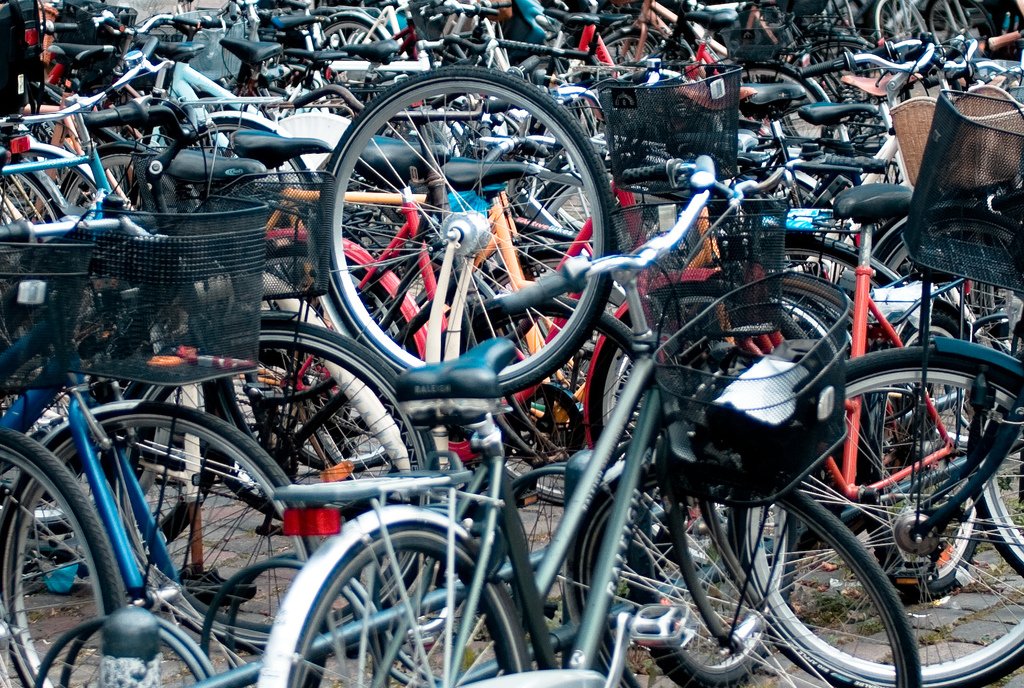 2. Copenhagen, Denmark
Copenhagen's infrastructure was completely revamped to make it a bike-friendly city. With lanes accompanying almost every road, it's made cycling accessible, safe, and easy. It lacks the political punch that drives Amsterdam, and it was this lack of governmental support bumped it down from the number one spot.
3. Utrecht, Netherlands
Utrecht might be a small city, but its expert bike network has paved the path in urban planning, creating a blueprint that cities worldwide emulate. It is famous for its "Utrecht's Bicycle Rush Hour," where thousands of cyclists flood the bike lanes each morning and evening. Utrecht is a city where bikes are the favored commuting vehicle – And it shows.
4. Seville, Spain
Seville is evidence of what can be accomplished through political might. With politicans standing behind the bike movement, 80 kilometers of bike lanes were built in one year alone. Add to that the fact that their modal share exploded from .5% in 2006 to 7% today, and it's clear that government support makes a mighty impact.
5. Bordeaux, France
Bordeaux recently invested a lot of money into making their city more bike-friendly, and their hard work has paid off. With 200 kilometers of bike lanes in the city proper – and 400 kilometers in the surrounding area – the city is making a cycling commute for all of its inhabitants, whether they live in the heart of Bordeaux or in the suburban fringe.
It's inspiring to see so many cities adopting bike-friendly behavior (see the full list here), but we'd like to see a stronger U.S. presence. Here's a goal for 2014!


Copenhagenzine Ranks the World's Most Bike-Friendly Cities
was last modified:
September 23rd, 2017
by