Whether you're planning to use it for commuting to work, to run errands, to take in some fresh air and exercise, or to participate in some long distance rides with friends, choosing a new bike can be confusing for anyone who isn't an experienced roadie.
And no matter where you plan to take your search – whether you're hitting the discount department stores for something inexpensive, or you're looking to take advantage of the expertise afforded by the staff at your neighborhood bicycle shop – it's important to first establish your intentions and bike riding style in order to make the best choice. After all, you're about to be faced with a variety of bicycles, most of which will have some features that appeal. You'll want to approach your choices logically, or else you could end up with a bike you won't enjoy riding.
Probably the most important consideration is the surface you plan to ride on, whether pavement, rocky back roads, dirt trails, the beach, or a combination of surfaces. There are, of course, bikes specifically designed for certain surfaces. There are others that are more versatile, and with something as simple as a tire change can be ridden efficiently on more than one surface.
Below are some of the more popular bike types, including some insight into the qualities that make them work for different riding styles and surfaces.
Recreational Bikes
For bicyclists who prefer pavement or dirt roads.
Recreational bikes are designed with comfort and easy handling in mind. These are the best types of bikes for anyone who is looking to pedal around on flat terrain, usually parks and neighborhood bike paths. Some recreational bike styles come with bigger wheels and front suspension forks for a smoother, more efficient ride.  If you're new to riding or haven't ridden in a while, or if you're looking for a bike to ride on family excursions, a recreational bike can take on pavement as well as gravel and dirt surfaces.
Recreational bicycles in the hybrid category offer comfort and efficient 700-millimeter (700c) wheels, which make them suited for commuting to work as well as leisurely weekend rides around the park. Prices vary dramatically for a new recreational bicycle, starting at about $100 and going up to $1,000 or more.
Road Bikes
For bicyclists who plan to stick with riding on paved streets.
The road bike is generally lighter weight than recreational or mountain bikes, and are great choices for folks who use their bike primarily for fitness, long distance riding, touring and racing. Road bikes are a good choice for riders of all experience levels, from beginners to long-time enthusiasts. In order for a road bike to provide the best riding experience, it must be a good fit for the rider, otherwise the consequences can be discomfort, pain, reduced efficiency and the likelihood that bike riding will be abandoned unnecessarily.
Road bikes come with one of two distinct handlebar styles: drop-bar and flat-bar.
Drop-bar handlebars are a good choice for cyclists who prefer a faster ride. Drop-bar handlebars tend to be more lightweight and aerodynamic, and they contribute to the rider's ability to transfer energy into making the bike move forward. Drop-bar handlebars offer a wider range of riding and hand position options, but their aerodynamic riding position, which has the rider bent over from the waist, may be too strenuous on the back for some.
Flat-bar handlebars offer some of the benefits of drop-bar handlebars, but the rider is positioned in a slightly more upright, higher, more relaxed position. Visibility is improved so riders may be more aware of roadway hazards, and the flat-bar handlebars also puts less strain on the hands, wrists and shoulders.
Road bikes can accommodate lighting, fenders and racks for commuting or touring, and pricing can range from $200 to more than $2,000.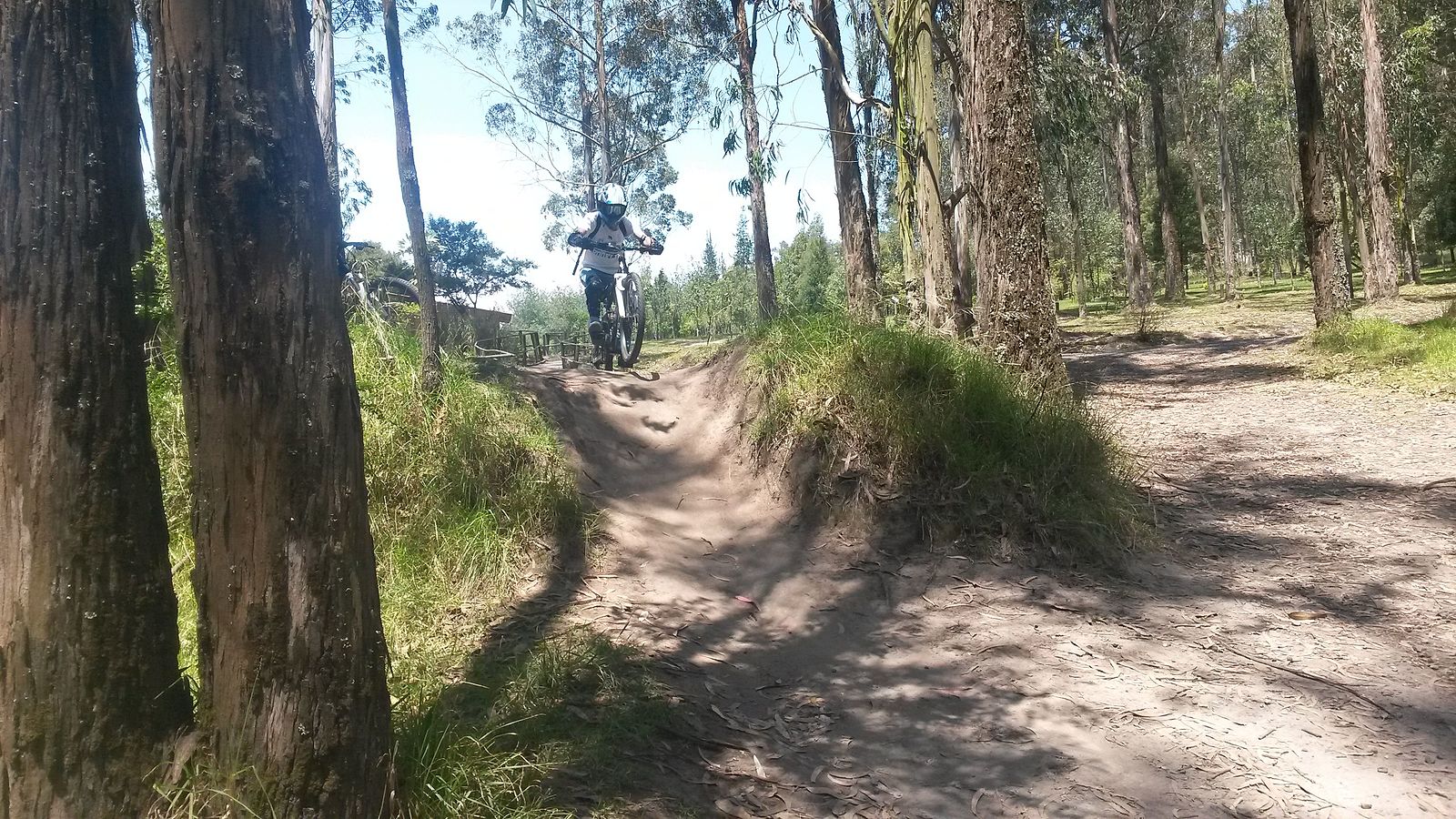 Mountain Bikes
For bicyclists who are looking to ride rocky trails, dirt and gravel roads, and (with a change of tires) pavement.
Mountain bikes are designed with more effective shock absorbing features and braking systems than other types of bikes. Since they are built to handle all sorts of rocks, bumps, ruts and steep terrain, they come with lower gears than you will find on other bikes. Mountain bikes have a reputation for being heavier than other types of bikes, but newer, more expensive models tend to be lighter weight, making them a good option for commuting. But the smaller diameter of their 26-inch wheel makes them less efficient on pavement than a road bike, which can be overcome somewhat with a wheel change to a 29-inch.
Mountain bikes come in hardtail and full-suspension versions; the hardtail bike features a front suspension fork, a rigid back and no rear suspension shocks. The hardtail style is usually much lighter and less expensive than a full-suspension mountain bike, and a more versatile option for riders who may use it on paved and unpaved roads. However, the hardtail mountain bike packs less overall shock absorption, and often provides less rear wheel traction than the full-suspension variety.
Full-suspension mountain bikes provide both front and rear suspension shocks, which make them the ideal choice for backcountry trails or technical singletrack (steep, bumpy, twisty). This option also holds up under more aggressive riding conditions that may include jumps or drops of up to five feet. Full-suspension mountain bikes are usually heavier and more expensive than their hardtail counterparts as well.
A well-built mountain bike can be priced anywhere from $300 to $3,000 and up.
Bicycle designs are improving and evolving almost daily, and there may be a hybrid that suits your riding style and preferences that may not fit into a specific category, or cross into two bike style categories. Do your homework, talk to bike experts, and most importantly, test ride a variety of bikes to select one that feels right to you.


Choosing A Bike
was last modified:
September 23rd, 2017
by