The United States is a patchwork quilt of different landscapes and scenic wonders. Whether riding through the stark desert of climbing high into the mountains, there's always a unique experience awaiting the 40 million mountain bikers that hit the trails every year.
Below, we highlight the top three U.S. towns to visit with your bike. Get your tires filled, prepare for a great ride… And go!
BEND, OREGON
It's no surprise that this central Oregon destination takes the cake as America's best mountain biking town. Surrounded by desert, nestled amongst the Cascades, and bordering the Deschutes River, this mountain town is a mecca for virtually any outdoor activity imaginable. And mountain biking is king.
200 miles of trails snake through Bend and the surrounding landscape, giving riders a taste of the stunning vistas and dramatic views that make this such a special place. Whether making the 3,400-foot  ride down from nearby Mt. Bachelor to the town center or climbing the notoriously challenging Ochocos trail, you're destined to end each day feeling accomplished.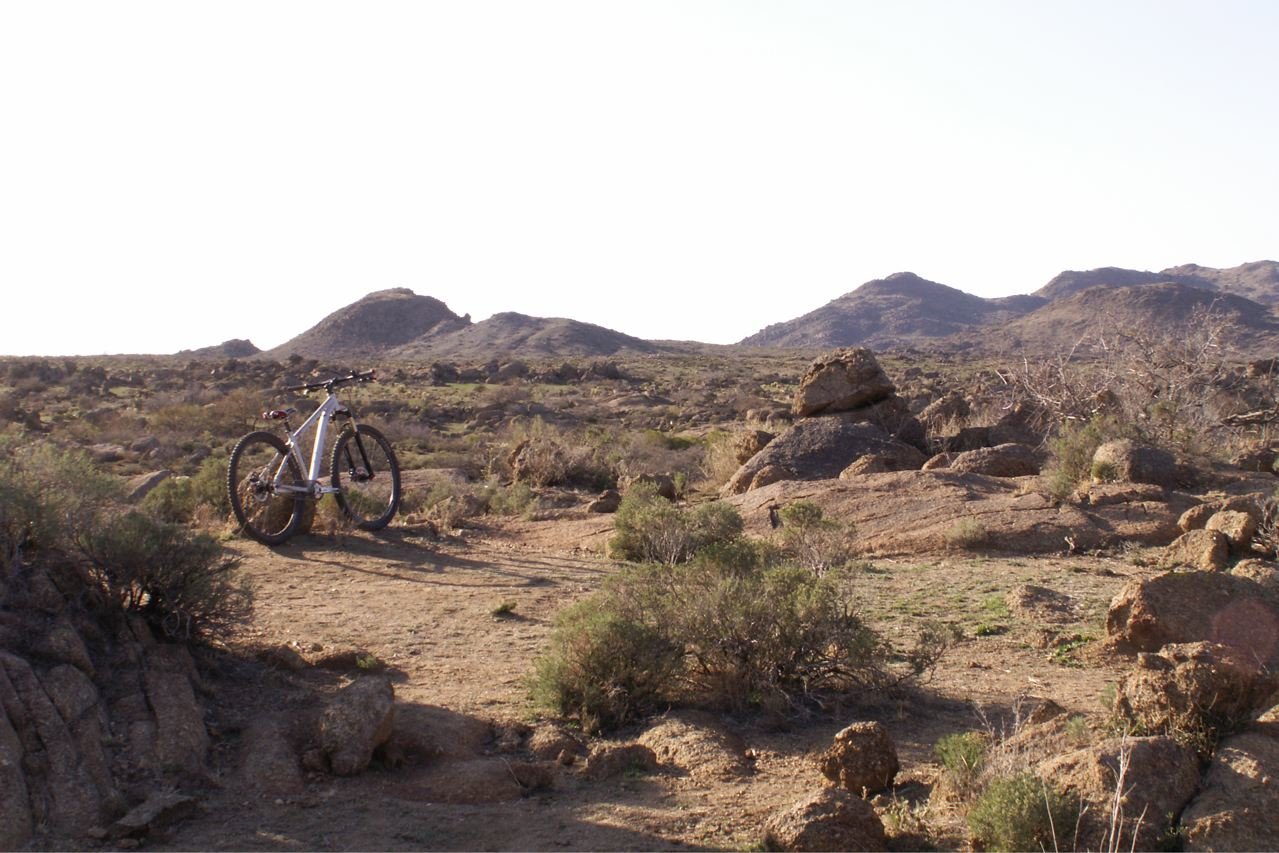 SANTA FE, NEW MEXICO
There's something enchanting about Mexico's capital city. The red desert, paired with the historic architecture, makes Santa Fe feel like a snapshot of life as it was in the Wild West. Spend the day shooting across the landscape in the Galiesteo Preserve or take on the Dale Ball Trails to experience quintessential desert riding. With the stunning Sangre de Cristo Mountains providing a backdrop, it's impossible to not feel blessed when you hit the trails in Santa Fe.
PARK CITY, UTAH
A coincidence that one of the country's best skiing destinations is also one of the finest biking haunts? We think not. Singletrack trails glide across the Wasatch Mountains, bringing riders on a scenic tour of the region's three ski resorts and a plethora of natural wonders. Full-time residents and visitors alike can rarely resist the temptation to bring out their bikes on a beautiful day, and we can understand why.
Deer Valley, the Prospector, and the Canyons Area offers routes that are begging to be explored, pairing challenging material with rewarding views. Midmountain Trail climbs a staggering 8,000 feet above Park City, providing a great view of the entire region from the summit.
ASHEVILLE, NORTH CAROLINA
Over 70 trails await in and around this artsy mountain town, providing an outdoor canvas for bikers of all levels to explore. Ride through Nantahala and Pisgah National Forests or cruise along the Blue Ridge Parkway. Challenge yourself to ascend Mount Mitchell or enjoy a scenic ride in Bent Creek. Beech Mountain offers another rewarding ride and Tsali gives you the opportunity to gain serious momentum amidst unbeatable scenery.
Cyclists, what is your #1 mountain biking destination in the U.S.?


The Best Mountain Biking Towns in the USA
was last modified:
September 23rd, 2017
by